We offer a wide range of home health care services that are tailored to meet the diverse needs of our patients. Each of our programs is carefully designed to deliver a personalized, top-notch care to fully support them as they go through aging or recover from an illness or injury. Our healthcare professionals will coordinate with our patient's primary physician to craft an individualized care plan.
Infiniti Home Healthcare is available 24 hours a day, 7 days a week and will service upon receipt of the referral. Here are the services we offer:
Skilled/Medical Services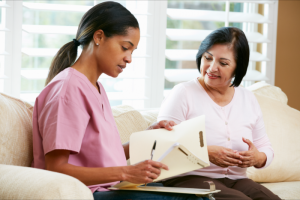 Non-Skilled/Non-Medical Services
Meal Preparation

Our Certified Home Health Aides will plan a health course of meal according to your preferences or physician's order for full recovery.

Personal Care

Assistance with day-to-day tasks such as eating, bathing, grooming, toileting, etc.

Mobilization

Assistance in transferring, positioning, and walking with safety precautionary measures.

Homemaking

Our Certified Home Health Aides will do light housekeeping to ensure a safe, comfortable living environment.
If you wish to learn more about our services, please contact us at 303-219-3133.