Infiniti Home Healthcare is a home health care agency located in Aurora, Colorado. Recognized and certified in 2013 by Centers for Medicare & Medicaid Services (CMS), we were dubbed as one of the modern home health care agencies which were assessed to have high-quality services in promoting the health and enhancing the way of life of our patients.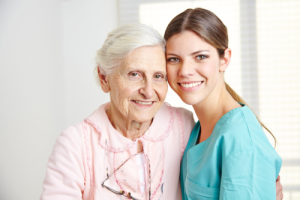 Mission Statement
It is the mission of Infiniti Home Healthcare to help recovering and aging patients to achieve their maximum state of function and independence in the comforts of their home through a patient-centered, multidisciplinary approach. We strive to recognize each of their needs so we can customize our services to fit their different health requirements.
No Discrimination Policy
Infiniti Home Healthcare does not discriminate on the basis of race, religion, gender or any other protected status.
It is our sole objective to integrate a patient-centered, multidisciplinary approach in our services to ensure that the health and well-being of our patients are prioritized. We take into account their physical, social, emotional, and psychological health requirements to help them attain the highest quality of life possible as they course through their aging transition or recovery period.
To carry out our brand of care, we have equipped our agency with highly trained and skilled healthcare professionals who have years of experience in the home health care industry. They also regularly attend training and seminars to assure that they are able to adapt the current standards and principles in health care.
Learn more about us and our services by contacting us at 303-219-3133.