Certain mobility restrictions because of old age or disability can make day-to-day tasks difficult. That is why we at Infiniti Home Healthcare have Certified Home Health Aides who are committed to administering your personal and health needs. Their care program is designed to improve your quality of life and ease your burden at home.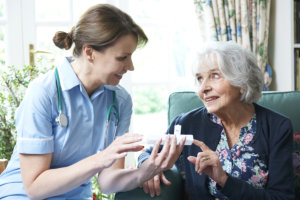 Our home health aides services include:
Medication reminders
Personal Care
Vital signs monitoring
Light housekeeping
Safety Supervision
Symptom monitoring
Mobility support
To gain more insight about this service, you can send your inquiries in our Contact Us page.