Whether you need to regain your strength or restore your lost function after an injury, surgery, or certain medical condition, Infiniti Home Healthcare provides Physical and Occupational Therapy.
Our professional physical and occupational therapists are equipped with advanced therapeutic techniques to help in preventing musculoskeletal disorders and improve your ability to be independent. They will evaluate your injury or condition and craft a care plan tailored for you.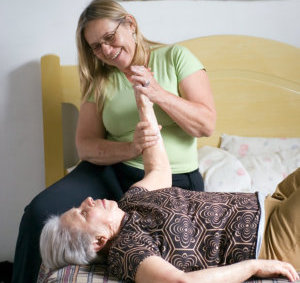 The services offered under this program are:
Restore Function
Improve Mobility & Strength
Aid ambulation
Positioning & Transfers
Limit disabilities
Pain control
Balancing & Gait
Stability
Increase ADL functions
Develop an exercise plan
Promote Overall fitness
To gain more insight about this service, you can send your inquiries in our Contact Us page.